Graduate & Professional New Student Orientation
About Graduate & Professional New Student Orientation
The Graduate Student Center is here to make sure you experience a seamless transition to Penn. The Grad Center will also be your home base at Penn long after orientation is over. So become part of the community right away!
Penn offers several orientation programs for incoming graduate and professional students. Take advantage of
your school-specific orientation for academic information
the Grad Center's activities to orient you to Penn and Philadelphia (see below)
We know you'll be busy, so we've organized the Grad Center activities à la carte. Pick and choose what's most convenient for you! And please invite your spouse/partner to Grad Center orientation activities!
Before You Arrive: Online Sessions 2017
Information Sessions 2017
Everything You Need to Know about Penn and Philadelphia
Sunday, August 27, 2017, 10:00 AM - 01:00 PM
Claudia Cohen Hall, G17 (Auditorium)

Join us for this one-day orientation providing information on everything you need to know about Penn and Philadelphia! We will cover Philly Fun, Transportation, Safety, and more! We will also raffle off prizes that are designed to help you enjoy all that Philly has to offer. Lunch will be provided.
The auditorium can fit 275 participants, if there are more people who are interested in joining us than we can fit you will be added to a wait list. If you are on the wait list simply come to the event and if there is space we will accommodate you!
Tours 2017
Campus Tour
Wednesday, August 23, 2017, 10:30 AM - 12:00 PM
Meet at the Grad Center, 3615 Locust Walk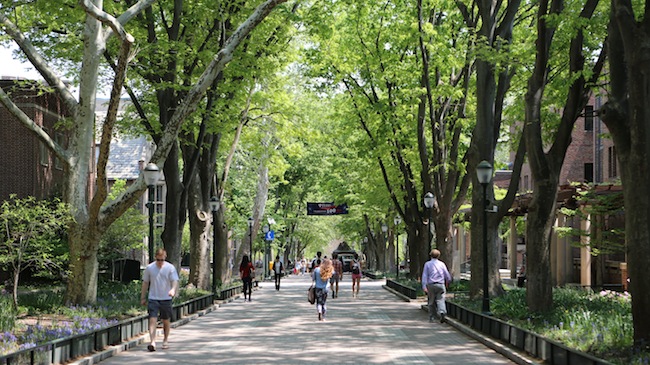 Take a guided walking tour of campus to get to know the many resources that Penn has to offer. The tour will provide an overview of important spots on campus, and will give you a glimpse into Penn's history.
Center City Tour
Join us for a walking tour of Center City, where you'll get an introduction to Philadelphia east of the Schuylkill River!
Welcome Events & Fun Stuff 2017
Gnome Hunt & Happy Hour
Get to "gnome" Penn during this hilarious scavenger hunt! The Grad Center's garden gnomes have taken off...again! Help us find our gnomes around campus. Afterwards, enjoy an awards ceremony and happy hour! The gnomes want you to know that you have to participate in the scavenger hunt to attend the happy hour, and that you need to show your PennCard to participate.
Welcome to Penn Happy Hour for New and Returning Jewish Graduate Students
Wednesday, September 06, 2017, 05:00 PM - 07:00 PM
Spread Bagelry 3602 Chestnut Street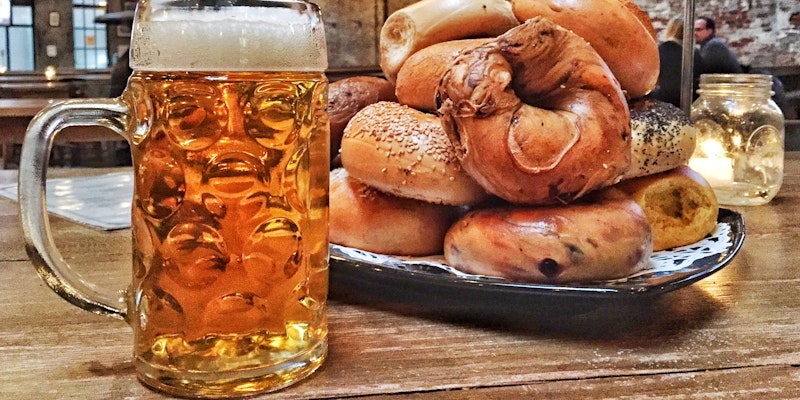 Jewish Graduate Student Network and the Graduate Student Center at the University of Pennsylvania invite new and returning Jewish graduate students to the annual Welcome to Penn Happy Hour!
New to Penn? RSVP in advance here and the first drink is on us!
LAGAPSA Bienvenida
Friday, September 22, 2017, 06:00 PM - 07:30 PM
Houston Hall, Bodek Lounge

Join LAGAPSA, La Casa Latina, and the Graduate Student Center as we kick off the school year with food, drinks, fun, and new friends. Please bring your PennCard to be admitted.
Welcome Reception hosted by Students Confronting Racism & White Privilege
Friday, September 29, 2017, 07:00 PM - 10:00 PM
Golkin Room of Houston Hall

All new and returning graduate and professional students are invited to attend this welcome reception and learn more about Students Confronting Racism & White Privilege. We will get to know each other better with a few facilitated activities and share a meal together! Please bring your graduate PennCard to be admitted.