Graduate & Professional New Student Orientation
About Graduate & Professional New Student Orientation
The Graduate Student Center is here to make sure you experience a seamless transition to Penn. The Grad Center will also be your home base at Penn long after orientation is over. So become part of the community right away!
Penn offers several orientation programs for incoming graduate and professional students. Take advantage of
your school-specific orientation for academic information
the Grad Center's activities to orient you to Penn and Philadelphia (see below)
We know you'll be busy, so we've organized the Grad Center activities à la carte. Pick and choose what's most convenient for you! And please invite your spouse/partner to Grad Center orientation activities!
Before You Arrive: Online Sessions 2017
Student Health Insurance Online Information Session
Tuesday, August 01, 2017, 03:00 PM - 04:30 PM

Join us for this online information session to gain a better understanding of your health insurance options and immunization requirements at Penn. This session will discuss the University's Health Insurance and Immunization requirements, the process for fulfilling those requirements, how to select your health insurance and an overview of how to use your health insurance at Penn's Student Health Service.
This same session will be offered twice; register for the one that is most convenient for you. Please note that all times are Eastern Daylight Time. Please adjust accordingly for your time zone. When you register, you will be asked for your PennCard number. Please enter 00000000.
Information Sessions 2017
Everything You Need to Know about Penn and Philadelphia
Sunday, August 27, 2017, 10:00 AM - 01:00 PM
Claudia Cohen Hall, G17 (Auditorium)

Join us for this one-day orientation providing information on everything you need to know about Penn and Philadelphia! We'll start with lunch, and then we will cover Philly Fun, Transportation, Safety, and more! We will also raffle off prizes that are designed to help you enjoy all that Philly has to offer.
Tours 2017
Campus Tour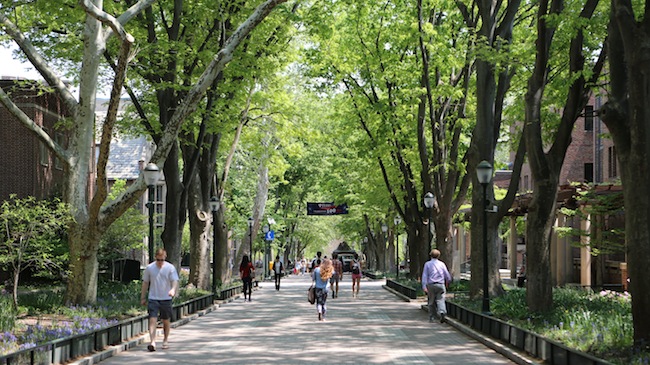 Take a guided walking tour of campus to get to know the many resources that Penn has to offer. The tour will provide an overview of important spots on campus, and will give you a glimpse into Penn's history.
Philly Foodie Tours (SIGN UP FOR ONE ONLY)
11:30 - Chinatown
11:45 - 13th Street Corridor
12 - Baltimore Bites
Students can choose one of three tours: Baltimore Bites, 13th Street Corridor, and Chinatown. Each tour will end at lunchtime, at which point you can choose a lunch spot on your own. SEPTA tokens will be provided, but you are responsible for your own lunch.
The Chinatown tour will offer students a glimpse into Philadelphia's Chinatown. Students will see Chinatown's Friendship Gate and tour through the incredible Reading Terminal Market. Both Chinatown and the Reading Terminal Market offer a vast array of lunch options!
The 13th Street Corridor tour will take students on a walking tour of the newly revitalized 13th Street, which encompasses some of the city's best restaurants as well as Philadelphia's gayborhood. These restaurants cater to everyone, and they represent diverse cuisines. Students will see Philly staples like Woodies, El Vez, Sampan, Zavino, and Lolita.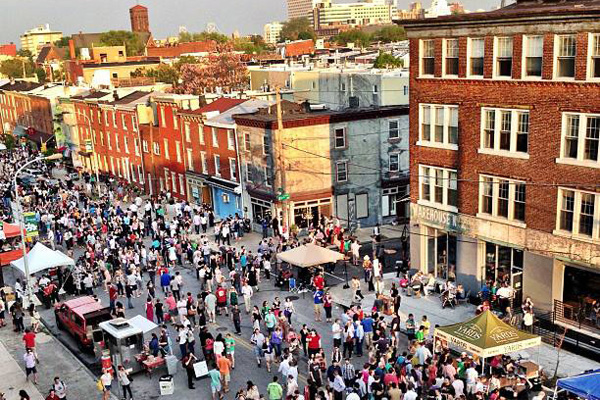 The Baltimore Bites tour will introduce students to the amazing dining options near the Penn campus along Baltimore Avenue. Some of these establishments include Little Baby's Ice Cream, Desi Village, Gojo, and Clark Park Farmer's Market. This area has an abundance of Indian cuisine, Ethiopian cuisine, and coffee houses, so if these interest you, this is your tour!
Center City Tour
Join us for a walking tour to Center City, where you'll get an introduction to Philadelphia east of the Schuylkill River!
Welcome Events & Fun Stuff 2017
Gnome Hunt & Happy Hour
Get to "gnome" Penn during this hilarious scavenger hunt! The Grad Center's garden gnomes have taken off...again! Help us find our gnomes around campus. Afterwards, enjoy an awards ceremony and happy hour! The gnomes want you to know that you have to participate in the scavenger hunt to attend the happy hour, and that you need to show your PennCard to participate.